We meet every second and fourth Sunday evening at 7:00pm EDT.
Anyone is welcome to attend our meetings!
News: Rochester Riders Meets with Oakland County Executive Coulter
We want your stories!
Whether you are a resident, employee, student, or just someone who frequents the Rochester area, we want to hear how you would use transit in our area. Send us your thoughts and we'll add them to our website!
Here's why we support public transit!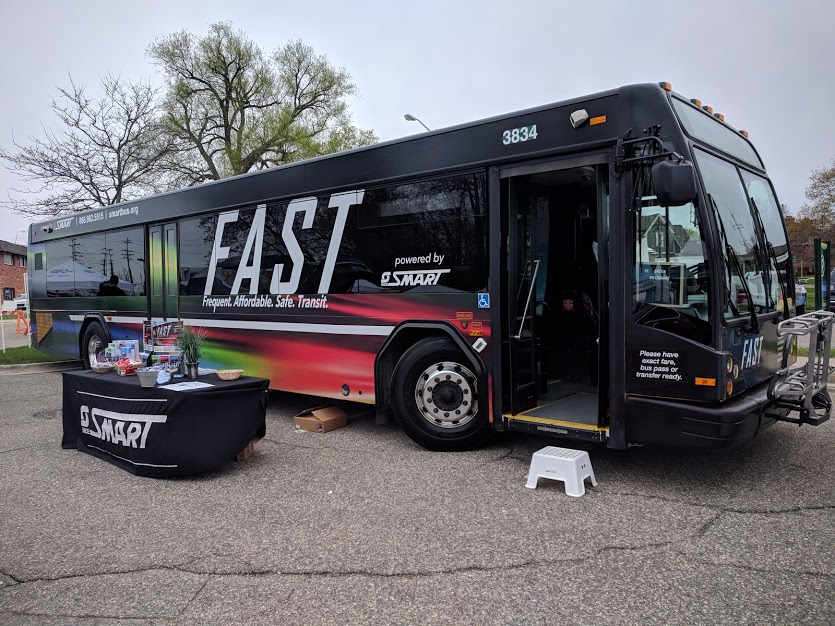 Rochester Riders members sound off about their reasons for supporting public transportation! If you'd like to add your own statement to this page, click on Share Your Story above!
"I'm a junior at OU currently living in Rochester Hills. In my first year I was living on the edge of Troy and Rochester Hills (Square Lake and Crooks) and I had no car at the time. I would have to carpool with friends or family every time or worst of all I had to spend 15-20$ on an Uber ride, which definitely added up! There was absolutely no way to get to school through public transport and the Bear Bus would never come to my area. I could've saved a lot of money and carbon emissions if we just had a SMART bus system in Rochester Hills that even got me near my school. Buses are also a better place to socialize, and as an off-campus student, that would help with community building in Rochester." – Firas
"I'm Scott Struzik, a Rochester Hills resident who has been raising his family here since 2013. I support public transit because it enables me to work, study for college, and relax, and watch Netflix during my daily commute. It also saves a lot of money and wear and tear on my vehicle, especially during pothole season." – Scott Struzik
"I support public transit because I want all people to have access to our beautiful community." -Kristy Plesscher
"I support transit because it makes it easier to access the beautiful parks and trails near Rochester in a convenient and environmentally friendly way." – Calley Wang
"I would like to see transit services in Rochester so that our local businesses can tap into talented workers from surrounding communities without the requirement of them owning a car, which would also reduce the stress on our city-owned and managed parking system." – Dean Bevacqua
"I support bus service for Rochester Hills because I don't want living in this city to require paying for an automobile. I'd like local bus service that I could use to get to my local library, and to downtown Detroit." – Thomas Yazbeck